Google Ads Account Suspended? Here's How To Fix It and Best practices.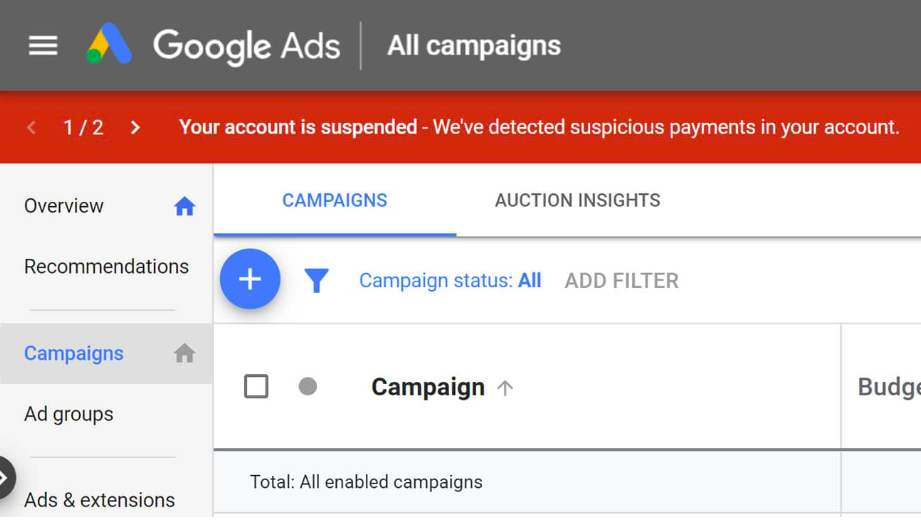 Google Ads Account Suspended due to suspicious payment activity.
Best Practices to remove Suspicious Payment Ban
Always make google ads account with Gmail created on residential IPs. Google is always concerned about your IP so it is advisable to use residential IP for creating Gmail.
Whenever making a payment make sure to use your genuine payment method which has some history of online purchases. VCC or another mode of payment gets you to ban google ads very easily.
Always try to make payment from the original IP from which you created your Gmail account.
Google takes this kind of violation very seriously. This can lead to your account being suspended, but you could also be permanently banned. Let's take a quick look at some examples that qualify as unacceptable business practices in Google Ads:
Potentially deceptive, misleading, or harmful business propositions.
Making misleading, false, or unsubstantiated claims during the promotion of a product or service.
Advertising misleading information or omitting vital information on pricing, payment terms, or expenses the user will incur.
Promoting offers or deals that are not available or easily located on the landing page.
Cloaking refers to the practice of presenting different content or URLs to human users and search engines. Traffic Cloaking is considered a violation of Google's Webmaster Guidelines because it provides users with different results than they expected.
Click on this link to follow best practices for cloaking.